12th Annual Hawai'i Small Business Fair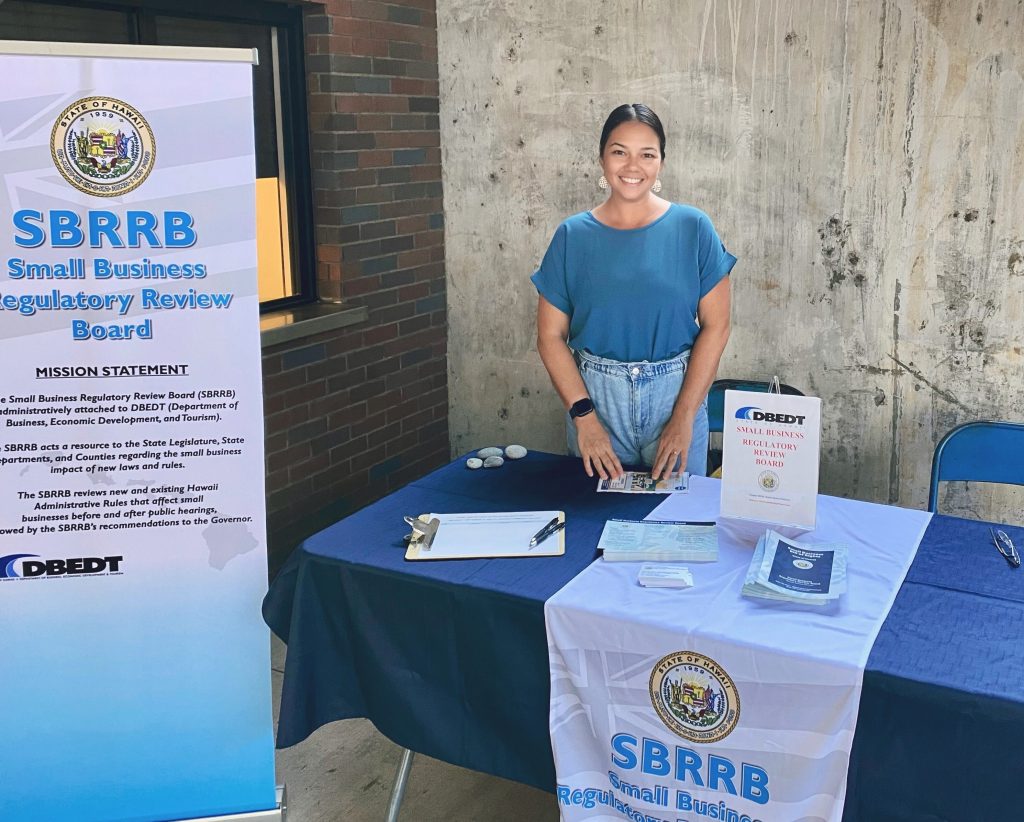 The 12th annual Hawaiʻi Small Business Fair was held on Saturday, September 16, 2023, from 7:30 AM to 1:30 PM., Leeward Community College. More than 25 classes led by professional experts were offered, from how to start a business, to organizing and strengthening your finances, to expanding your markets beyond Hawaiʻi.
The SBRRB had the opportunity to engage one on one with small business owners and help provide information about the SBRRB and our mission. We are honored to connect with many of Hawaii's entrepreneurs!